Highlight of the Month
Meet Bhavanji, he is an ex resident of Bal Asha Trust. Bhavanji joined Bal Asha Trust in 2002. He stayed with us for eight years. He finished his graduation last year alongside working for an NGO. He loves to do social work like his mentors at Bal Asha Trust. Growing up, he was always in touch with his Bal Asha family. He is passionate about doing good and helping people in need.
Bhavanji made us proud by securing admission in Master of Social Work (MSW) course in Mumbai University. His fees have been funded by our generous donors. We are elated to be a part of his journey. His bright outlook towards life is encouraging. We are so proud of you Bhavanji!
Program Updates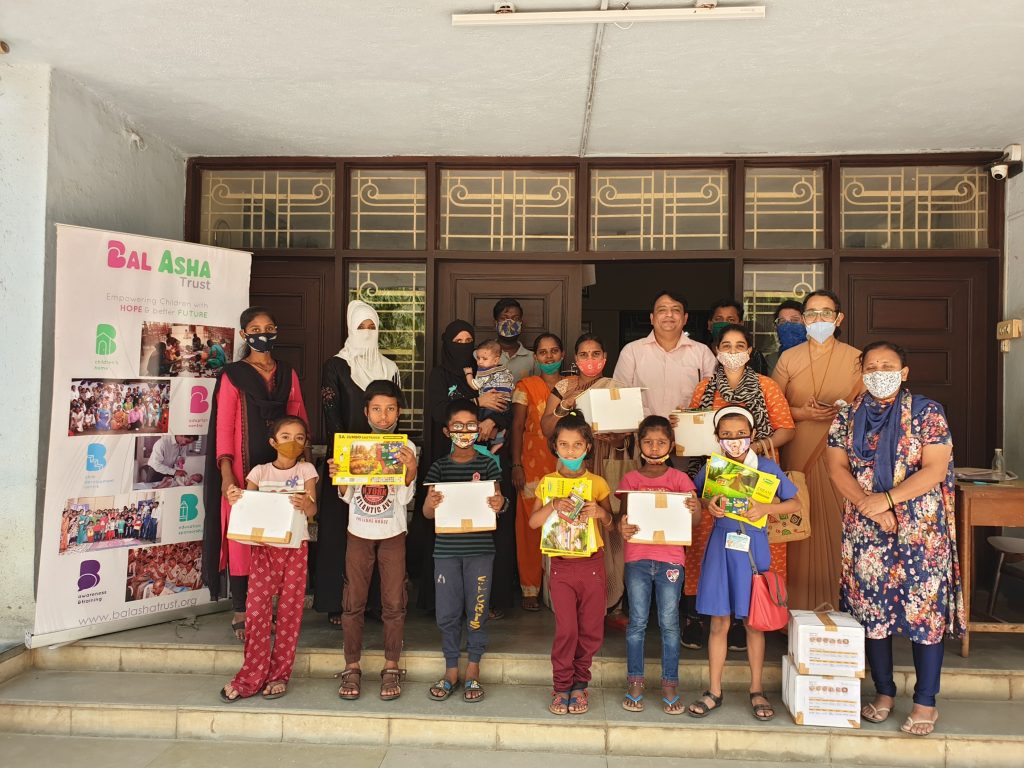 Adoption:
In the past two months, three of our children were adopted, two being toddlers and an older child aged 11 years went home with their loving families.
Days like these bring in mixed emotions for us, we obviously love to see our children with the families but at the same time in our heart we know that we will miss them. Nonetheless, it brings us lots of joy whenever a child gets adopted and we look forward to seeing such days more often.

We at Bal Asha Trust believe that adoption is a lifelong relationship and not a one-time act. We are always with the families through their ups and down. We are happy to inform that the children are well settled with their families.
Poshan (Nutrition) Program:
We identified 22 more malnourished children in parts of Mumbai. We now have 121 children in our Poshan Program in Mumbai & Kolhapur. The children accompanied their parents to Bal Asha Trust for the first time. They were counselled about the importance of nutrition and our nutrition box.
We also gave counselling to the previously enrolled children at our Canosa High School, Mahim and CASP, Mumbai Central centres. We distributed Monthly Poshan box which included Kellogs Chocos as a treat to the existing nutritious snacks. We also gave them drawing books and crayons to encourage them to fight against malnutrition.
We look forward to eradicate malnutrition in Mumbai. We require your support to help us in this fight.
Children's Home
The women employees of the organization are a significant stakeholder in the program. In spite of the situation, they always put our children first and their families later. They treat our children like their own. The Trust considers it essential to take care of their wellbeing and health.
We have therefore provided medical insurance of Rs 2,00,000/- per employee. We are thankful to our donor for providing medical safety to our women employees.
Story of the Month
Rashi (name changed) couldn't read, write, had concentration issues and was also hyperactive. Even though the family understood her difficulties, but due to financial difficulties they could not get the resources to help her. Her father owned an electrical shop that barely churned Rs 4000 a month. Her mother is a housewife. They came to know about Bal Asha Child Development Centre. Our social worker conducted a home visit upon which she found out that Rashi had Learning Disorder. She also noted that the family could not financially support her therapies. We helped the family at the centre by providing Occupational and Remedial Therapy.
Rashi can now read, write and is much less hyperactive. The social worker supported the family through counselling. The family is much happier now. Unfortunately, due to the pandemic, their income stopped. Bal Asha Trust provided the family with Ration kits in the hardest time.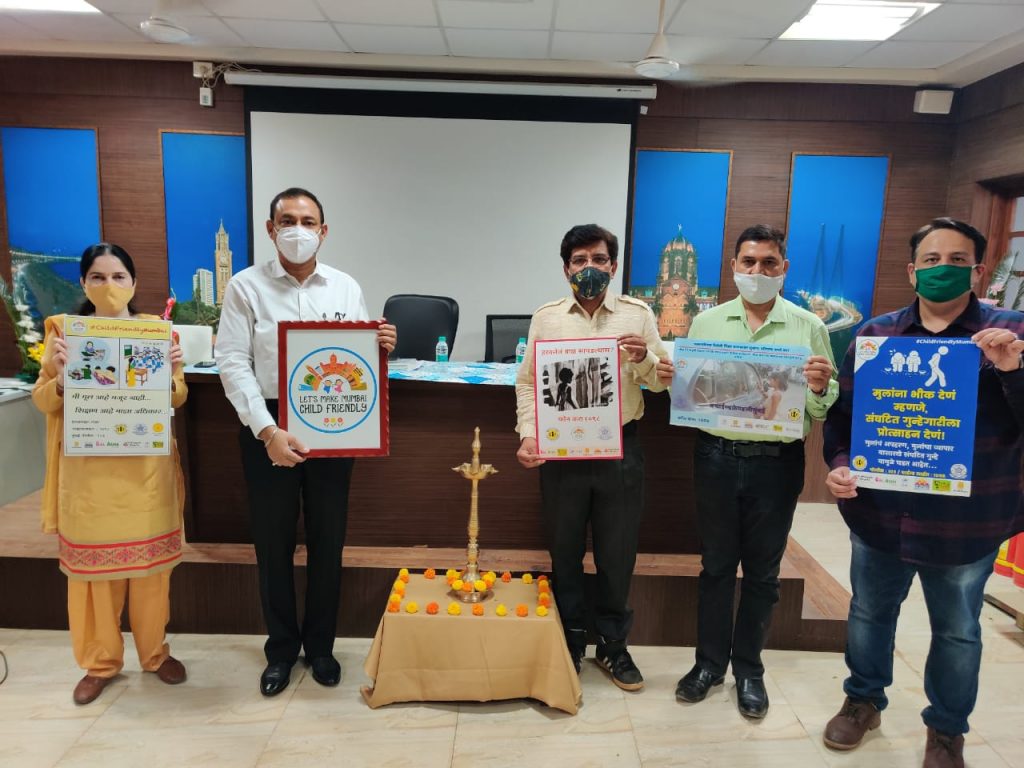 We are happy to announce that we have partnered with Government authorities and significant NGO's and launched a campaign called Child Friendly Mumbai. The campaign was inaugurated by Shri. Rajiv Nivatkar, Collector of Mumbai City. Bal Asha Trust is an active partner in the campaign.
The vision of the campaign is to create safe places in hotspots like Haji Ali, Siddhivinayak Mandir & other public places. Safe places is a concept where, children living on the streets can rest, play, study throughout the day. We are looking forward to this Campaign to bloom.
You can help create Mumbai a safer place by calling 1098 if you find a missing or vulnerable child.
We request you to follow Mumkin India (@mumkin_india) on Instagram and also ask your family and friends to support this initiative of ours. Thank you!