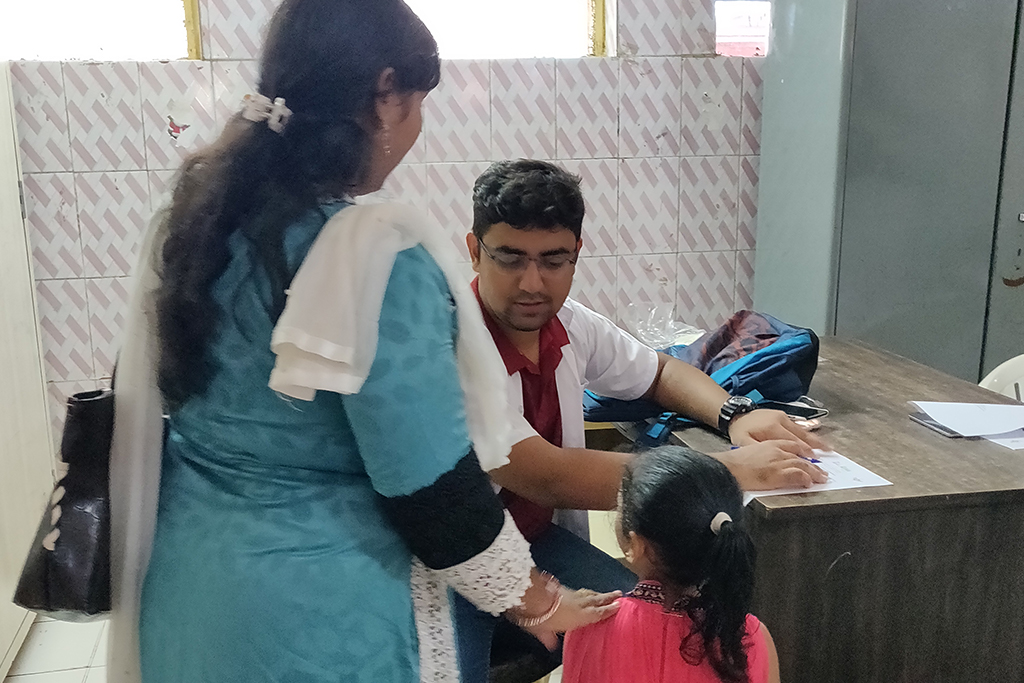 POSHAN

– Nutrition for a better tomorrow
We started the project 'POSHAN' in August 2018 with a focus on providing a nutrition to vulnerable children. This project is in partnership with "The Breakfast Revolution" (TBR) a leading non-profit programme working for nutrition of children across India.
The programme provides power packed nutritious snacks (2.5x protein/15x iron compared to eggs), tasty, adapt to Indian taste palate, 100% veg & manufactured in FSSAI certified plants. TBR ensures quality snacks and delivery to project areas.
The team assess the baseline health status of each child and the health of each child is monitored via ongoing health evaluations.
The project is successfully implanted in Mumbai and Kolhapur districts. Over 300 children are covered in both the districts. The project is implemented in Aganwadis in the Kamatipura area. These children are from low economic background and require nutrition for a better life. The project is in association with the ICDS scheme of Government of Maharashtra.
The project in Kolhapur is providing nutrition to children with HIV. Children with HIV require a good diet to live a healthy life. The project is implemented with a partnership of leading NGO in the district working for HIV positive children "Lotus Medical Foundation".