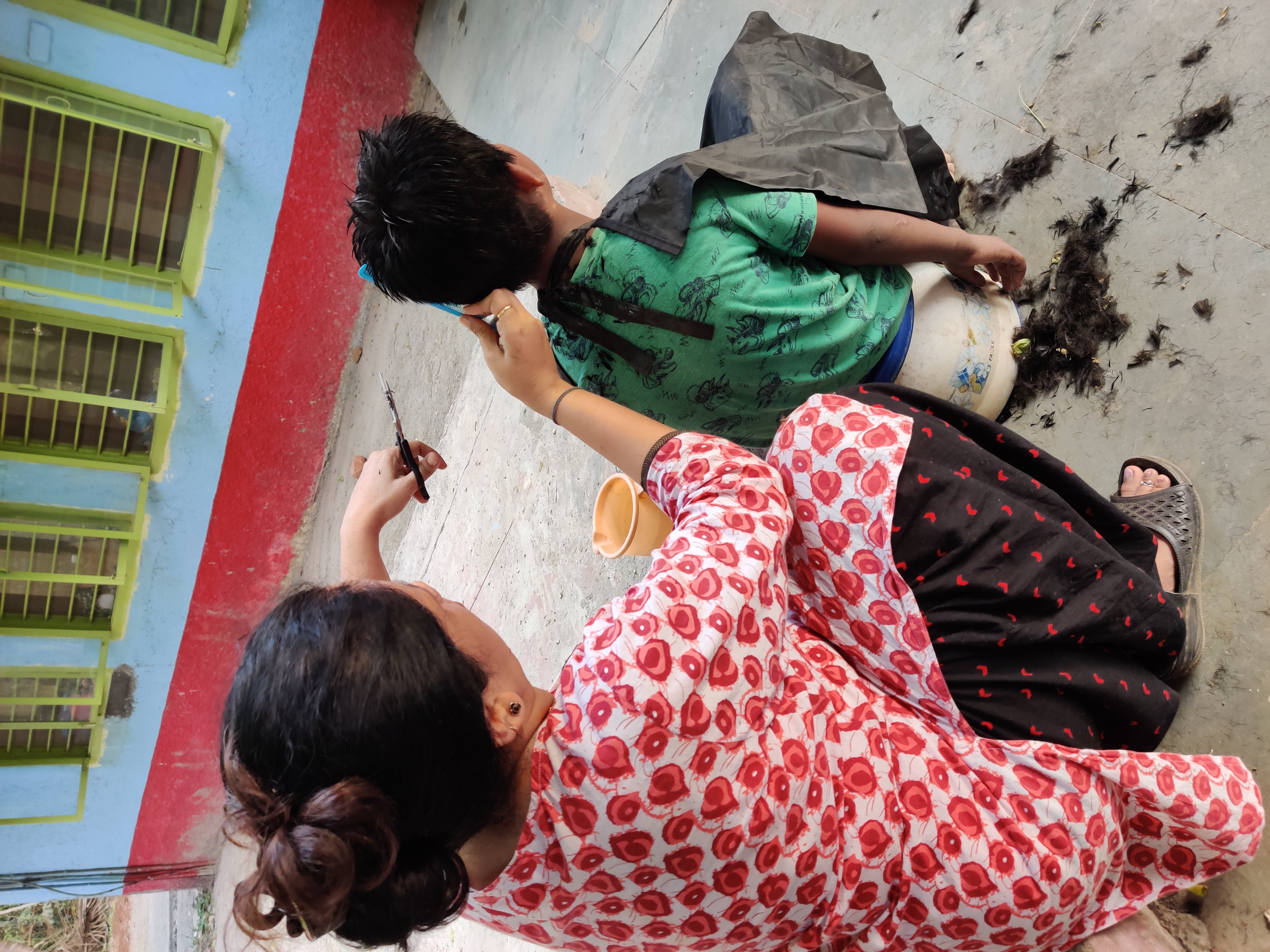 Greetings from Bal Asha Trust
Hope this letter finds you well.  
Everyone is doing well at Bal Asha.  As shared in our previous reports, we now have two teams who come and stay with us for 15 days in a row to take care of children.   
We have started connecting our children to our pschologist through online counselling sessions so that the children can share their feelings.  The pandemic has delayed a lot of plans. A child was supposed to be united with her biological father and another child has found his forever Adoptive family, but they cannot travel and reach their respective families due to travel restrictions.
We have started online educational classes with our inhouse teacher for the children.  The children and team are now used to a fixed routine.  Our  online dependence revealed the need of more laptops, so the team members were kind enough to bring in their personal laptops for the children to use.   
The supply chain of vegetables, groceries and medicines is now near normal.   We are regularly disinfecting the premises with the support of local municipal authorities. Our team member, Swaroopa gave the children stylish haircuts. We had never imagined that this will be the new normal, but these times have taught us many new lessons. 
We would like to share with you two videos  One is regarding  the precautions we take before the child care team joins us and second is of the surrondings of the  Bal Asha Children home. 
Safety & Precuations for the Bal Asha Kids: Click Here
Bal Asha Surrondings: Click Here
Please do continue your valuable support. You can donate through our GIVEINDIA fundraising page. Please share about Bal Asha with friends and families.  We thank you for your support and well wishes.