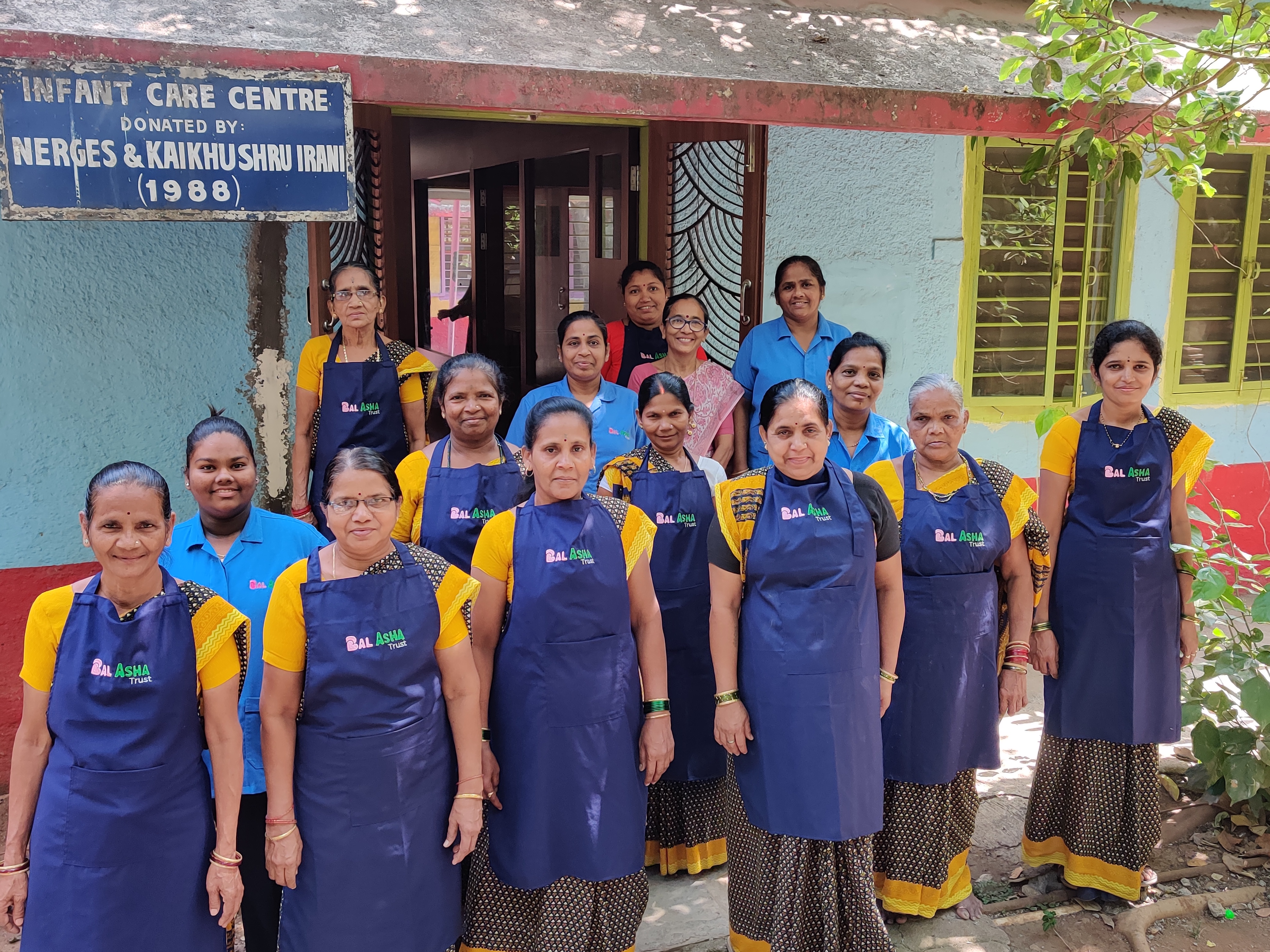 Everyone at Bal Asha is safe and sound, with the quarantine in effect. Currently, we have around 15 staff members who have stayed within the premises of Bal Asha to ensure that the children are not deprived of the love and care provided by the caretakers and to ensure that the children feel much safer. A few of our staff members were required at their homes due to some family commitments, so they returned to their residences. In these tough times where resources are scarce, we also face difficulties in procuring groceries and vegetables but we are in touch with many vendors who understand that we run a home with around 50 people, a majority of them being children, so they try their best to deliver us the rations as soon as possible. We have supply of essentials like medicines, masks and sanitizers to last us a few weeks.
Also, The Maharashtra Times published an article on us and all the ladies who have chosen to stay with the Bal Asha kids rather than stay at home with their families.
Excerpts from the Article:- "The areas of Worli, Mahalaxmi, Jijamata Nagar and Mahim in Mumbai have emerged as hotspots for the spread of Corona virus. Even during these tense situations, the caretakers of Bal Asha Trust chose to be with the children living within the home. They love the children and are really attached to them.
These wonderful women choose their responsibility towards the children at Bal Asha over their familial responsibilities, their children and elders. Their view is that their family members can take of children at home, but it is only them who can take care of the children at Bal Asha"
In the last few weeks, Bal Asha has been facing a shortage of funds.
Since walk-in donations have ceased, we are solely depending on online donations made by our donors and well-wishers.
We need funds as due to the lockdown our community donations have reduced. We urge you to donate to Bal Asha since it is very difficult and expensive to obtain groceries and other essential resources which are required by the children on a regular basis. It is through your donations that we will be able to continue providing for these children, and keep them safe during these tough times.